2013-06-03 12:33:24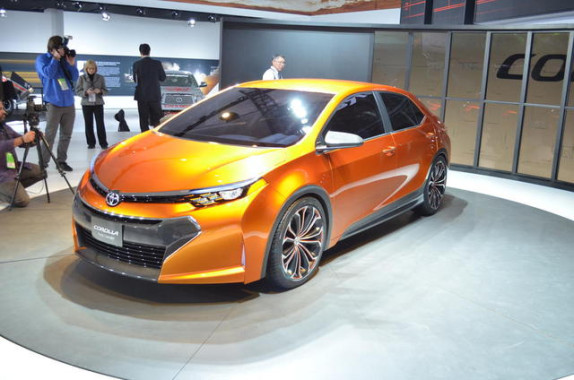 The brand-new Toyota Corolla carries on its slow strip tease as the automaker has just presented a new teaser photo of the vehicle revealing the front end.
2013-05-31 12:19:27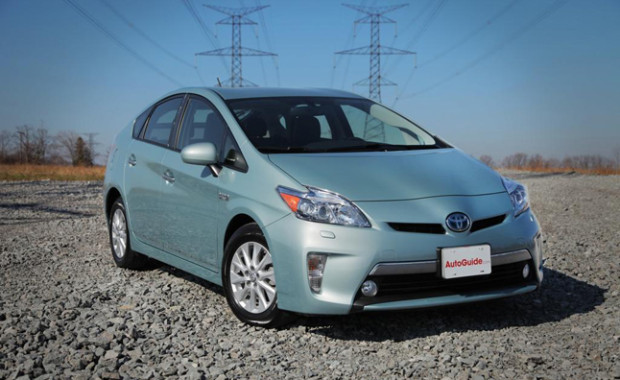 Showing off the advantages of the Prius Plug-in Hybrid, Toyota sets up the Prius MPG trial that will force north-eastern based pollution-conscious, charitable organizations versus each other to see who has the best fuel economy.
2013-05-20 12:00:59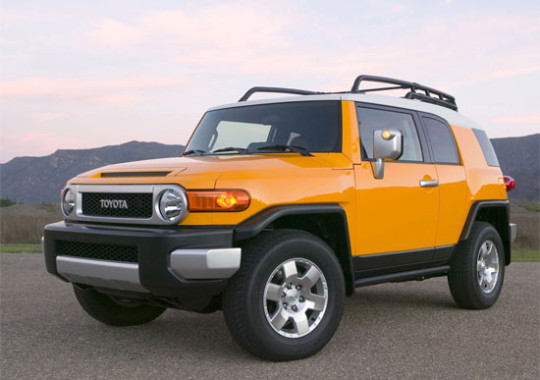 Even after doubts about the Toyota FJ Cruisers shiny headlights, Toyota is hitting NHTSA to lower its stance about its top beam headlights.
2013-05-14 11:45:06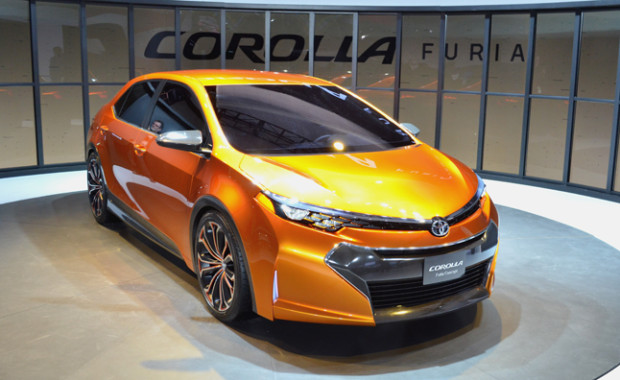 Impatience has been rising for the 2014 Toyota Corolla's official revealing ever since the Japanese brand showed it in the Corolla Furia model.
2013-05-03 13:45:46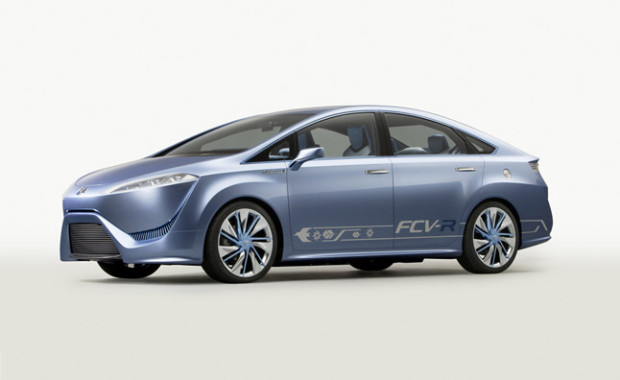 Hydrogen fuel cell cars could be fairly affordable once Toyota begins selling them.
2013-05-01 11:43:50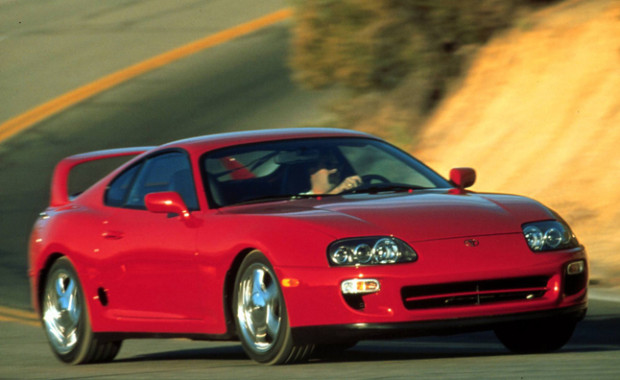 Back in December, we informed that Toyota was thinking over two more sports models to go along with its extremely successful GT 86 (Scion FR-S), and now we can approve that the Japanese brand will be constructing a successor to the Supra as fast as it can.
2013-04-30 13:16:34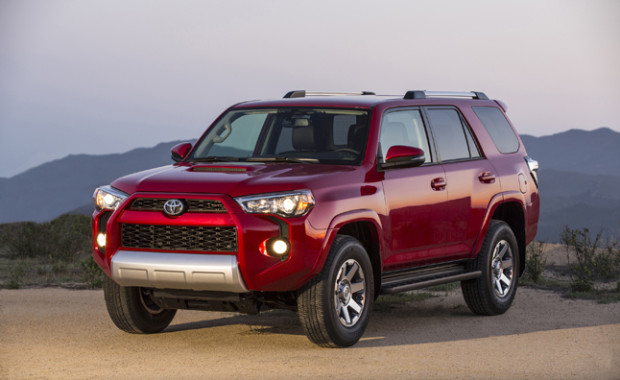 Toyota has officially revealed its 2014 4Runner featuring rough exterior style to complete its authentic off-road tradition.
2013-04-23 13:11:27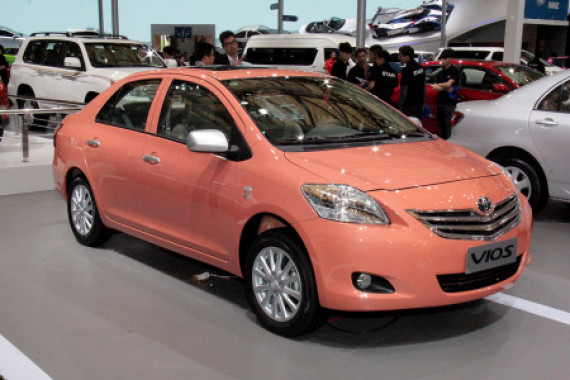 Previously, Toyota tried to resist the pushes of the Chinese government to establish new joint-venture brands. The company also had been very skeptical of the success of the electric car. All doubts have been thrown away. Toyota presented two nee brands and two fresh EVs in China.
2013-04-23 13:04:33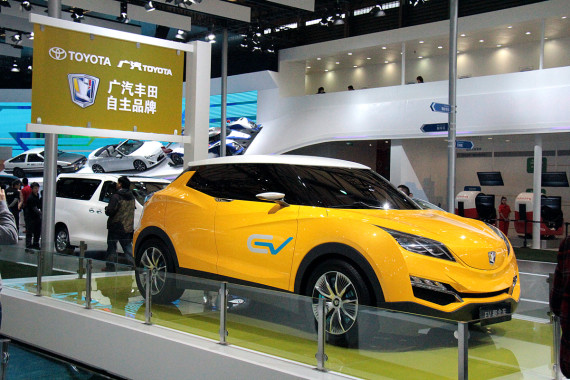 The booths of Japanese auto brands were crowded today just like those of any other brands at the Shanghai Motor Show. The situation at the showrooms is slightly different. Sales of Japanese vehicles in China stay risky more than half a year after noisy crowds took to the streets last September to incinerate Japanese vehicles and showrooms. Sales of Japanese models in China were low 14.3 % in March while sales of U.S. auto brands were up 31.1 %. Sales of German carmakers rose 24.6 %.
2013-04-11 12:34:16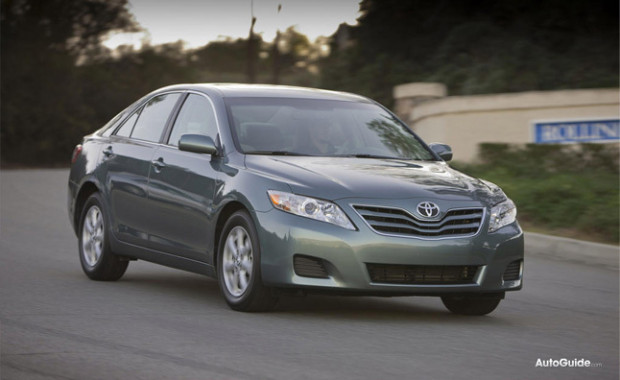 Unintended acceleration became a buzzword in when more than 14 million Toyota vehicles were recalled in 2009 and 2010 for unintended acceleration. Some of the resulting disputes are still being settled.
2013-04-10 14:05:27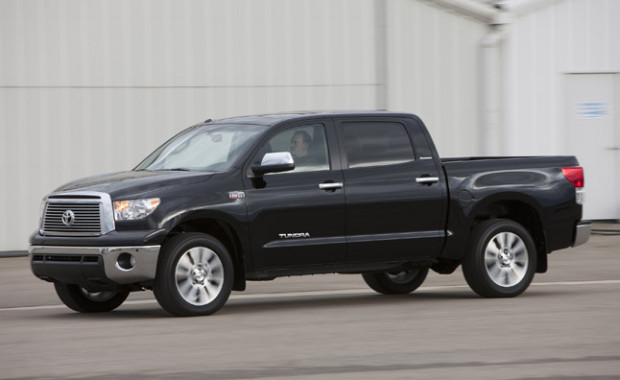 Ford, Chrysler and General Motors create profitable business out of light-duty pickup vehicles, but they ignore previously agreed measuring tests and towing capacity standards.
2013-04-02 12:44:45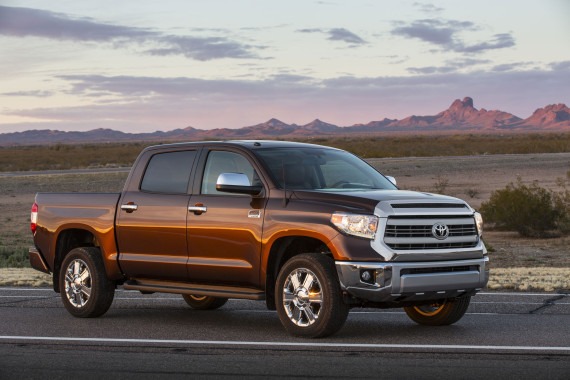 The presentation of the redesigned 2014 Toyota Tundra at the Chicago Auto Show sets the Japanese auto brand's 4th attempt to make a hole in the U.S. pickup market. It is the first makeup of the second-generation Tundra, which was preceded by the T100.